Setting up Keyword Zebra's browser extension is as easy as ABC but if you are someone new to web extensions, here is a how-to guide for you. 
How to sign up for a Keyword Zebra Account?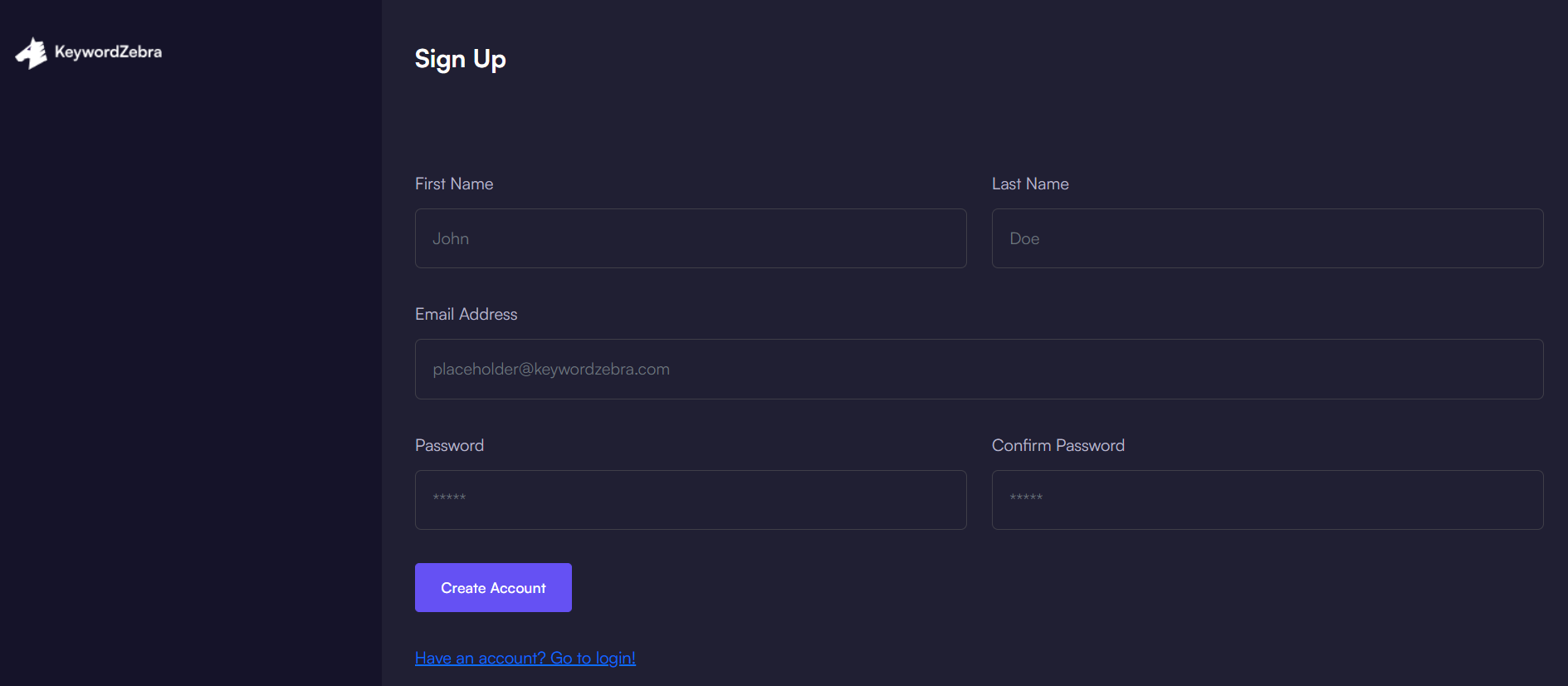 Make sure to Confirm your Email ID. 
That's it. Your Account is Ready. You can Login to your account from here. 
Let us now get started with installing the super awesome extension.
How to Install & Set up Keyword Zebra extension? (For Chrome)
Currently, we offer the Extension only for Chrome Users. 
Download & Install Keyword Zebra Chrome Extension from Here

Once the extension is installed, click on the Keyword Zebra Icon from the Extensions Bar on your browser. If you don't see the icon, you can Pin it by clicking the extensions icon.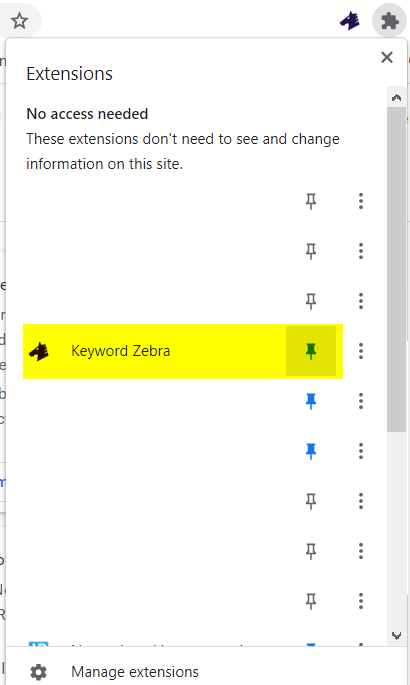 Click on the Keyword Zebra Extension Icon and Login to your Keyword Zebra Account. Once logged in, the extension will ask you to set Domain Age. We Recommend setting it to 3 Years but it is totally your choice.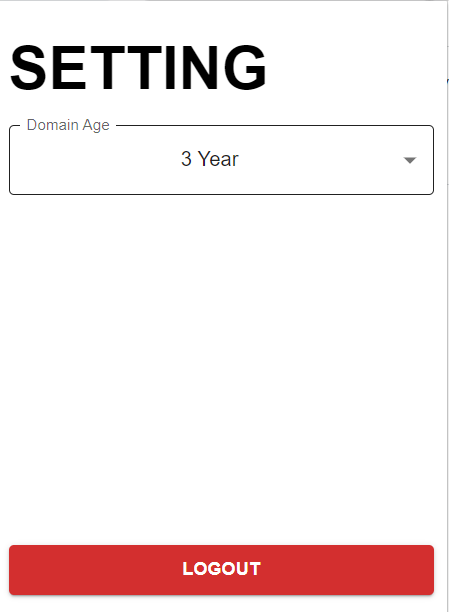 That's it. Your Extension is Ready to Use. 
Go to Google.com and Search for any phrase or keyword. Keyword Zebra will show you all sites (from the SERPs) that fall under your defined Domain Age.  
To Get the Best Results, Set your Google Search to Show 50 or 100 results on 1 Page. This can be done from here.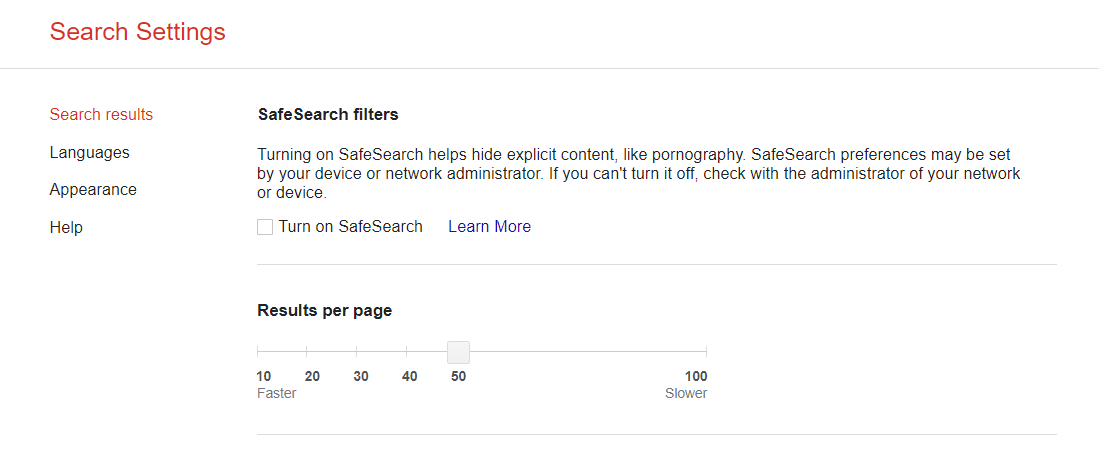 Try searching any keyword of your niche, and you'll have a list of domains that are less than 3 year old (or up to 5 years old, which you can change in your chrome extension preferences by clicking on the icon in your toolbar).
Once the Extension is Set up, here's how you will be able to see Keyword Zebra in Action.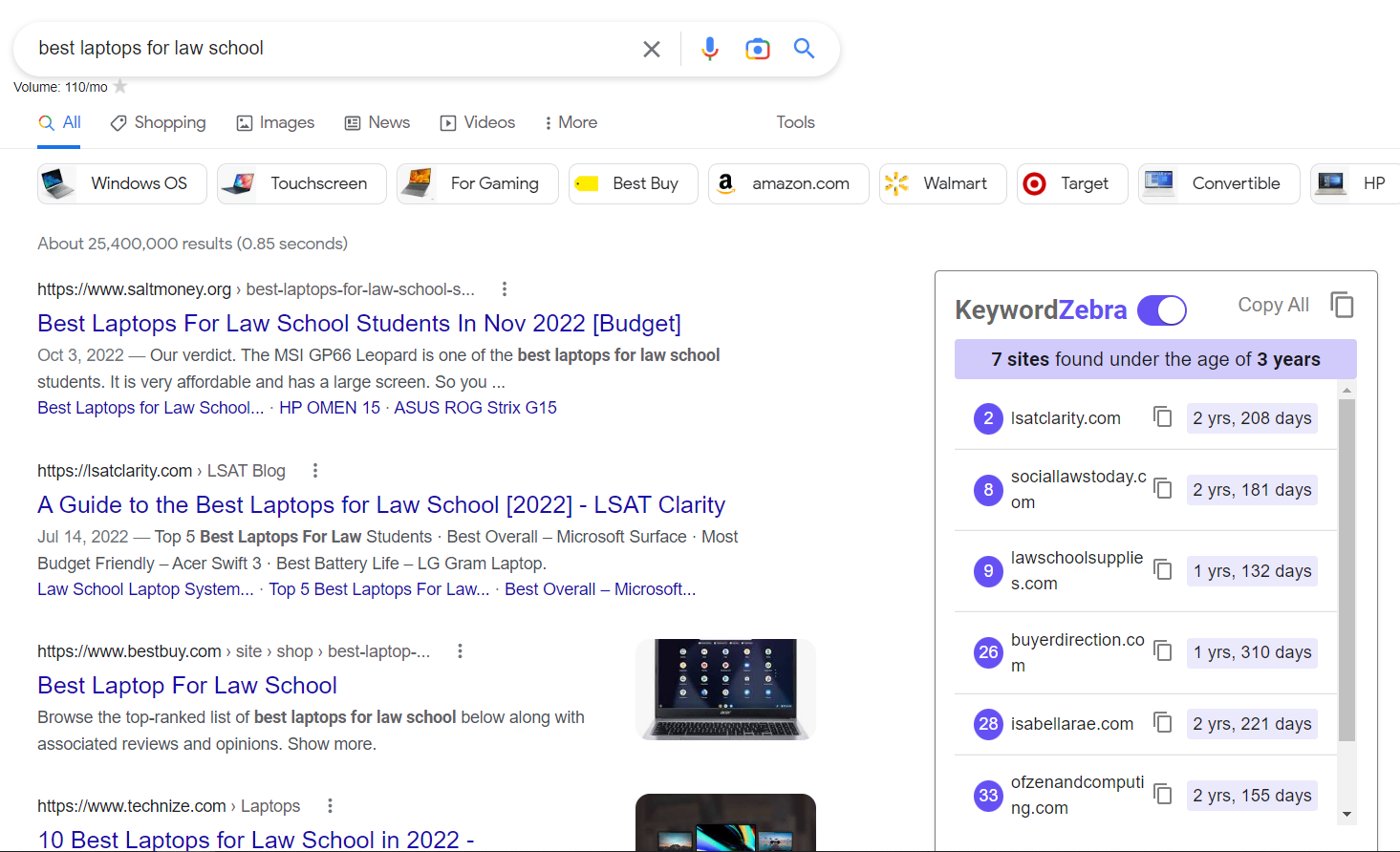 With just a single search for the keyword "Best Laptops for Law School", we are able to find 7 sites with a domain age under 3 years. 
Imagine having this extension installed and running for every Google search you perform. You will be able to collects 100s of new sites in various niches. 
Wondering what can be done with this data? Here's a quick explanation
It helps understand Keyword Difficulty for a Keyword. If a Keyword has Many New Sites ranking within top 10 or top 20, it may indicate that the keyword might be easy to rank. 
These list of Domains can be treated as Backlink Prospects. You can get Guest Posts or Niche Edits done for low cost compared to getting the same on a big authority domain. 
You can do a Content Gap analysis and steal the keywords of New Domains. 
A lot more can be done but we have tried to keep it short here. 
And by the way, do you know what's the best thing about Keyword Zebra? It allows unlimited Searches for just $10 per month. 
If you face any difficulties installing Keyword Zebra, write us a Mail at [email protected]